Click on the numbers to discover the other locations of the Saint-Paul campus.
A CAMPUS EQUIPPED WITH ADVANCED SCIENTIFIC LABORATORIES
The Saint Paul campus has high-performance equipment and tools that are essential for monitoring quality training and developing research.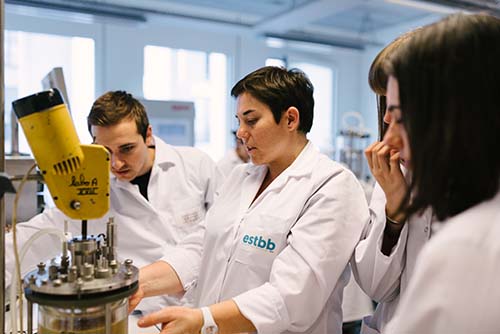 • 12 teaching laboratories: 3 for microbiology, 3 for biochemistry, 3 for chemistry and 3 for biology, equipped with recent analysis equipment to promote student learning (microscopes, scales, spectrophotometer, hoods, incubators …).
• 3 research laboratories with a pet store and a cold room, with equipment placing them at P2 security level, thus allowing the handling of pathogens.
A CAMPUS MADE FOR SPORT ACTIVITIES
More than twenty sports activities are offered to the students, whatever their level: leisure, regional, inter-regional university championship, national or even international meetings, …
The 400m2 sports hall on the Saint-Paul campus offers many activities (crossfit, zumba … or simple bodybuilding). This gym allows to welcome more students in an ideal setting, allowing them to achieve a specific goal or simply relieve their daily pressure.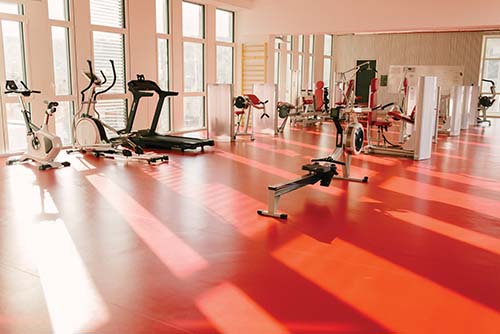 A LARGE AND NEW UNIVERSITY LIBRARY
The Saint-Paul Campus university library has a documentary collection in the following fields: Trade, Local development, Law, Human Rights, Economy, Social and solidarity economy, Business management, International relations, Sciences of family, Political sciences, International solidarity, Sciences, Research.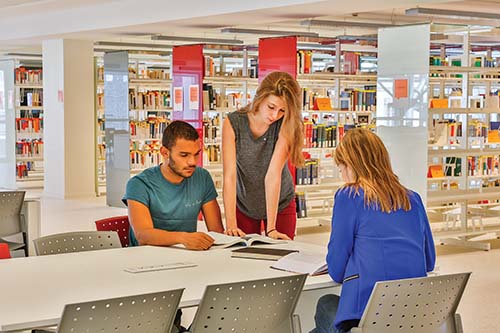 4400 m², reading room of 2200 m² and with 400 seats
Specialized documentary space, multimedia room reserved for training and documentary research, work box
40,000 books in free access
25,000 old books
220,000 works published after 1830
A RICH ASSOCIATIVE LIFE
Several student associations enliven the campus.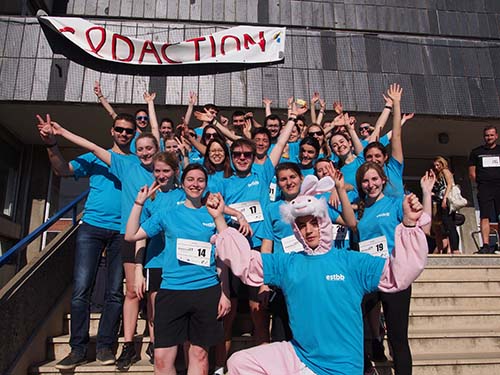 Among others:
Read more about studying at ESTBB